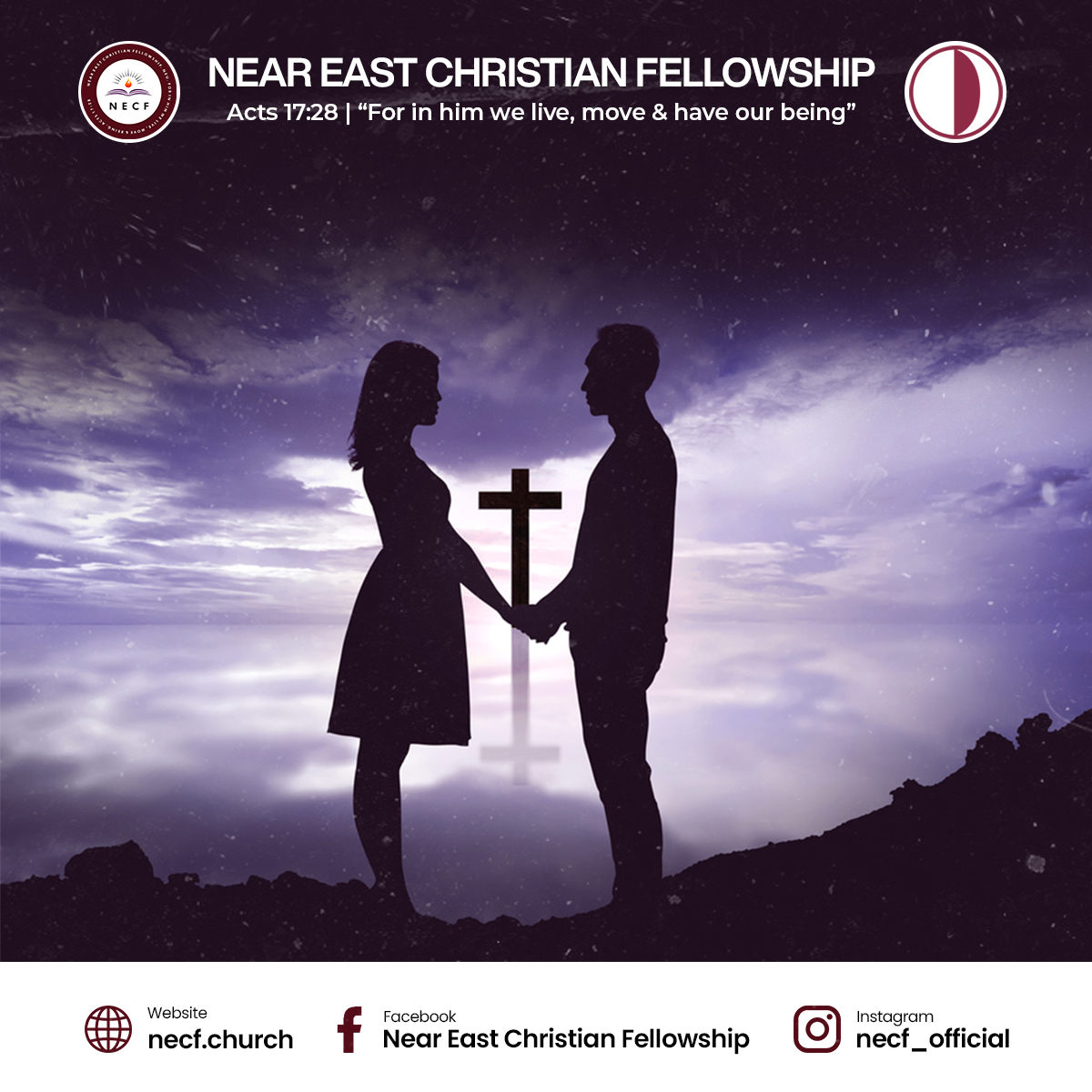 By Uliyemi Annabel
Wow! It's Valentine's Day again. The day we refer to as 'lover's day'. Ironically, the history of this day wasn't a typical 'lovers day' as we know it to be. Honestly, I saw different stories about the history of Valentine's Day and while they may differ in context, they all had something similar; it wasn't a Christian event nor was it centered on giving gifts. But over the years, the significance of this day changed and we embraced a new meaning to it: showing love. Mind you, the character of showing love should be the lifestyle of a believer and not just restricted to a day. But this doesn't mean you can't celebrate if you want to, as the main idea is spreading love.
The Valentine feeling
As mentioned earlier, Valentine's season is the season of showing love. And there are two major emotions in regard to romantic relationships that are evident in this season; Love and Lust.
What're emotions?
According to Oxford languages, an emotion is a strong feeling driven by one's circumstances, mood, or relationship with others.
There are different types of emotions; joy, love, confusion etc. and they are divided into two kinds; negative and positive emotions. Negative emotion is any feeling that is described as unpleasant and can lead to negative actions. While positive emotion is any feeling that is pleasant and leads to positive actions. We can say that Love is a positive emotion while lust is a negative emotion. Let me explain.
Love
Love is a positive emotion because the actions that spur out of love are pleasant in the eyes of God. Love is beyond just a fickle feeling. It's a deep affinity for something or someone and it's evident in the way you treat it/him/her. The Bible in 1st Corinthians 13:4-7 says "Love suffers long and is kind; love does not envy; love does not parade itself, is not puffed up; does not behave rudely, does not seek its own, is not provoked, thinks no evil". These are characters that please God.
As we all know, romantic relationships start when two individuals who are attracted to each other develop feelings for themselves. If done right, a relationship is expected to lead to marriage. But as beautiful as marriage is, it takes a lot to make it happen the right way, as there are systems that must be put in place. This is because as humans we have hormones, when you're attracted to someone, it starts physical and may transition to sexual which can lead to lust.
So what is this negative emotion called Lust?
Lust
Lust, as mentioned earlier, is a negative emotion and it is defined as having a strong sexual desire for someone. Knowing that as believers our standards are based on the Bible, let's look at what the Bible says about this emotion.
1st Corinthians 6:̀18 says "Flee sexual immorality. Every sin that a man does is outside the body, but he who commits sexual immorality sins against his own body".
Flee sexual immorality. If it wasn't a negative emotion, the Bible will not tell us to flee. While it is true that emotions can get very overwhelming, it's expected of us as believers to be in control of our emotions so that we do not sin. This control of emotions is what we call Emotional mastery.
Emotional mastery
Emotional mastery is the capacity to recognize what emotions you're feeling and regulate them to do what you need them to do. For a believer, it is countering the desires of the flesh with the fruit of the Holy Spirit.
Galatians 5:19-20, 22-25 "Now the works of the flesh are manifest, which are these; Adultery, fornication, uncleanness, lasciviousness, idolatry, witchcraft, hatred, variance, emulations, wrath, strife, seditions, heresies, But the fruit of the Spirit is love, joy, peace, longsuffering, gentleness, goodness, faith, meekness, temperance: against such there is no law. And they that are Christ's have crucified the flesh with the affections and lusts. If we live in the Spirit, let us also walk in the Spirit."
The above scripture includes fornication as one of the works of the flesh. Fornication means sexual relations between people that are not married and it's an action that happens due to lust. The next two verses go on to list the fruit of the Spirit which believers are expected to exhibit since we have the Spirit of God inside of us. I believe that in regard to lust, self-control is a character that portrays opposition to this act. Self-control simply means to control oneself, especially in tough situations.
The word "tough" there already makes us know that it's not meant to be easy. This is why Paul in 1st Corinthians 9:27 said "But I discipline my body and bring it into subjection, lest, when I have preached to others, I myself should become disqualified."
It takes discipline to make this body do what you need it to do and not vice versa.
I would also love us to know that it takes a submissive and yielding heart to the Holy Spirit to manifest the fruit of the Spirit.
Help of the Holy Spirit
I don't know about you, but in the earlier days of my Christian walk, living out the fruit of the Spirit felt like a chore. It was extremely difficult. Over time, as I was growing in Christ, I realized it was because I was doing it with my physical strength. We can't walk in the Spirit by our human efforts. It's the Holy Spirit that enables us; when we submit, to do so. Submission is very key because, the one who submits, subjects himself to the will of who he submits to. In this case: the Holy Spirit. Also, note that manifesting the characters in Galatians 5:22 does not happen at once, we grow in the things of the Spirit as we spend time with God through; prayer, Bible study, worship and meditation. The more we spend time in his presence; we die to self daily and become more engrossed with the person of the Holy Spirit.
Showing love
As mentioned earlier, believers are expected to live a life of Love. This love is not restricted to just your partner; if you have one, but to everyone around you. I know that the focus of the day seems to only be on couples, but it really shouldn't be so. You can give gifts to your friends; family; staff etc. You mustn't be in a relationship to partake.
Summary
As believers, Love is our lifestyle. We are to live up to the standard of the life we have been called into. We can only do this by relying on, submitting and accepting the help of the Holy Spirit. In this season, we must be careful not to get carried away with activities that we forget what is expected of us. Regardless of what you feel, remember that how you react to what you feel is more important than what you feel.
References
– Oxford languages dictionary
– New King James Version. (1st Corinthians 6:18-20, 1st Corinthians 13:4-7, Galatians 5:19-25, 1st Corinthians 9:27)