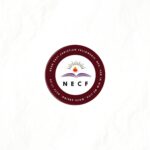 Sunday 26, February 2023
Pastor Emmanuel Adewusi
Key Scripture: Galatians 5
Title: UNDERSTANDING YOUR FREEDOM IN CHRIST
SCRIPTURE NOTES
The freedom of Christ is not something that allows you to engage in both light and darkness.
Freedom in God is governed by principles.
Freedom means that you have to live according to certain principles and within certain constraints.
The yoke of slavery refers to the yoke of sin.
The yoke of circumcision is an attempt by man to reach God through his own effort.
To be free in the Holy Ghost, one must be liberated from the yoke of sin and the traditions of men.
A person who lives in the Holy Ghost does not need freedom because they already possess it.
When you submit to the Holy Spirit, you can exercise your freedom in the right way.