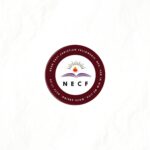 Sunday December 11, 2022
Pastor Fredrick Yohanna Letong
James 1:21-25 || 2 Corinthians 9:1-15
Title: The Blessings in Giving and Receiving 2
God's character is generosity God is a living God, he gives liberally – James 1:5
God doesn't look for fault in us before he gives, he gives unconditionally.
God doesn't change in his character
Every perfect gift comes from above which is from God.
We have the nature of God is us,
Therefore, we should give according to our identity which is the nature of God in us.