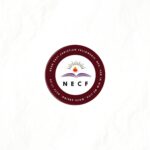 Sunday 5, February 2023
Pastor Chidi Newkwo
Luke 6:38 || James 1:21-25 || 2 Corinthians 9:1-15
Title: Freedom in Christ
Before there is a solution, there should be a problem.
Problems are often created by disobedience or failing to follow instructions.
The separation of mankind from God was as a result of disobedience by one man, which affected all beings on earth.
When the scripture says, "Let the dead bury the dead" it refers to a living being who is spiritually dead.
The word of God is in us, and it works through us.
So now we have freedom in Christ Jesus because he has paid the price or the penalty or wages for our sins which would have been death.