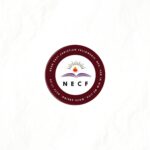 Christology -The Resurrection of Jesus
Ephesians 1:20

There's no human arrangement that can stop God's plan for your life. Matt 28:11-14

Proof 1: The disciples can never physically overpower the Roman so to steal His body

Proof 2: John 20:1-

What happened when Jesus rose front the grace ? John 20:14-17

We became His brothers (John 20:17)

The Old Testament was was a pictorial explanation of what Jesus was coming to do for us (Hebrew 8:1-5), (Hebrew 9:22-23) (Hebrew 10:4-10).

The shedding of blood is different from outpouring (lev16:14)

The blood of Jesus is not for protection or prayer but for relationship with Jesus.

You pray in the name of Jesus.