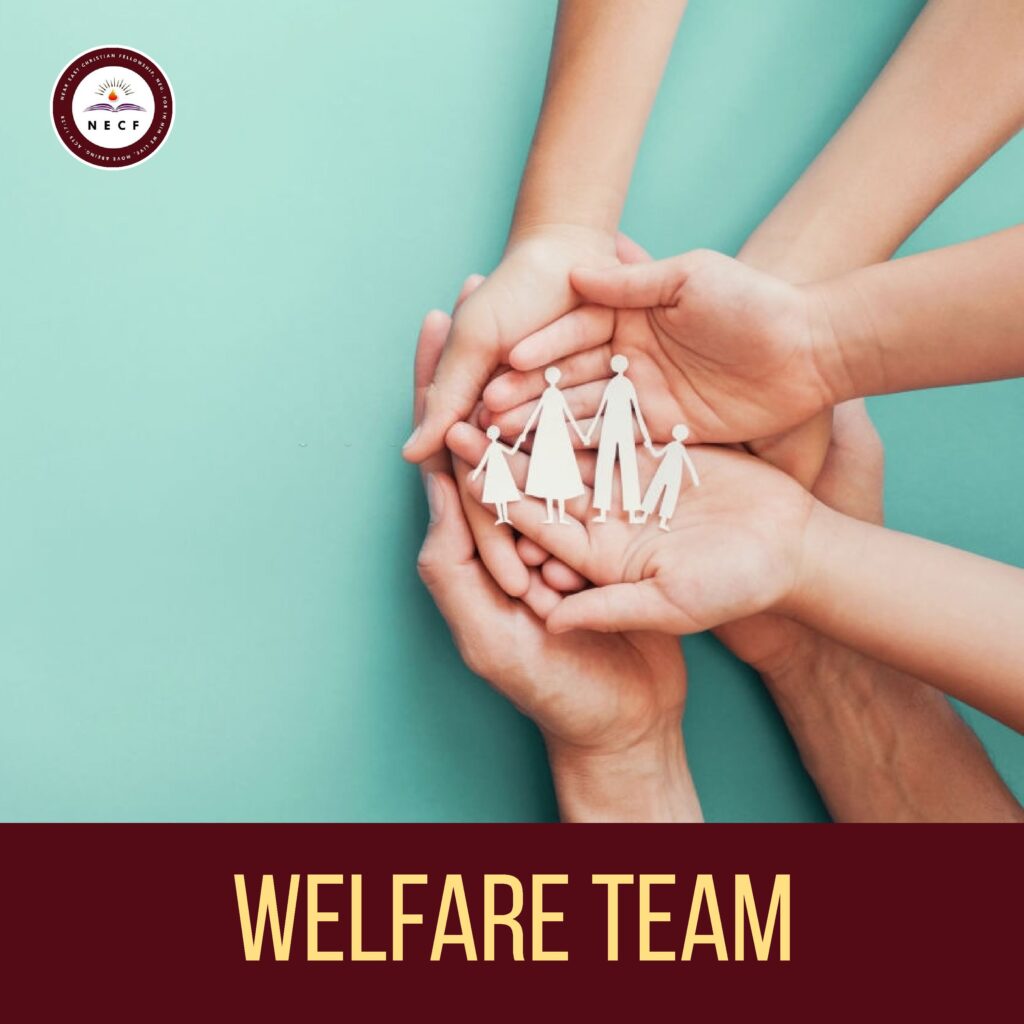 NECF Welfare Team
The welfare team sees to the needs of the church ministers ,workers and indeed other members of the church. The welfare team visit members when such a need arises. They provide foodstuff, clothing and are always there to help the needy in the church.
Key responsibilities include:
Responsible for organizing visitations to members when such a need arises i.e. when members have babies, are bereaved, sick or on admission in the hospital, or for any reason they are not in fellowship, etc.
To organize the distribution of food items and clothes periodically to those within the church in need.
Responsible for putting together refreshments for special events and coordinating its serving.
Lead the planning and implementation of a comprehensive welfare and health ministry program to align them with the overall goals of the church.
To liaise with other teams in caring for the needs of their committed members in church.