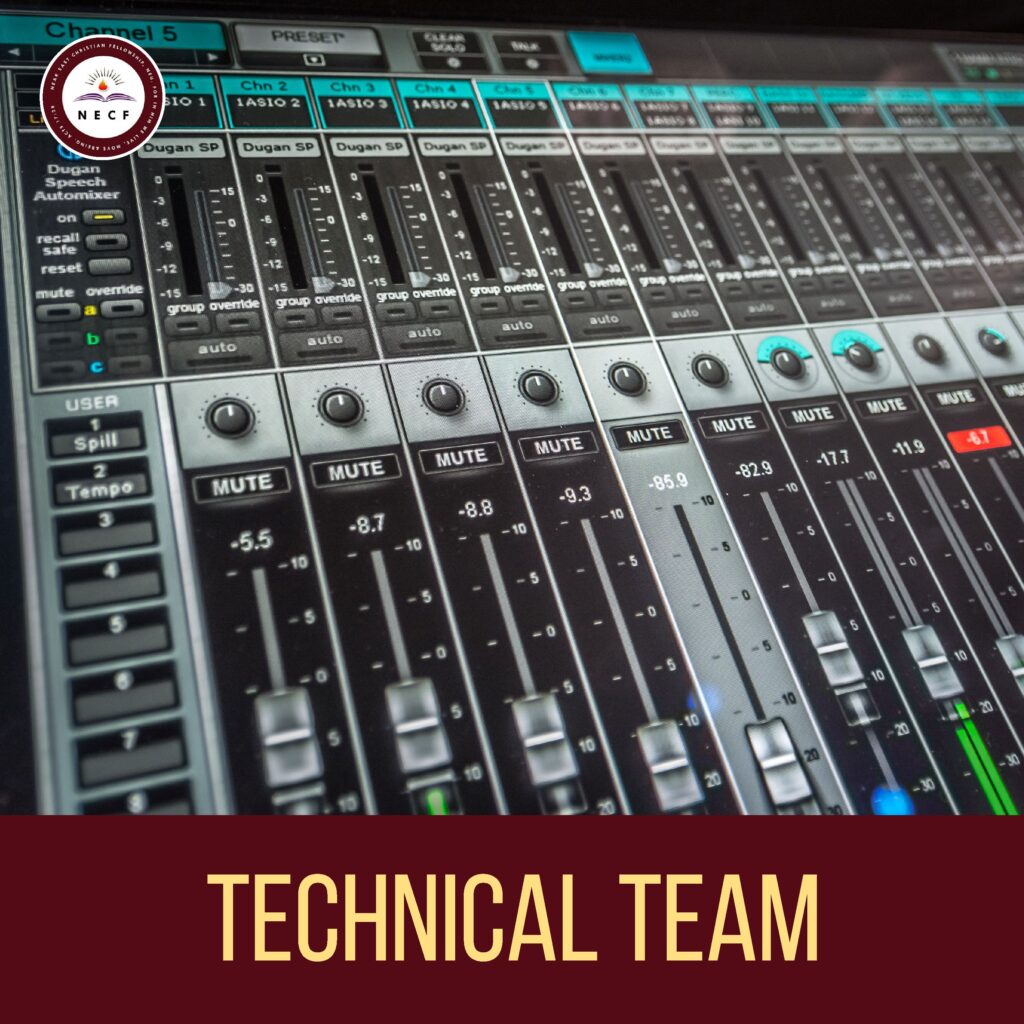 NECF Technical Team
Do you love music? The Technical Team controls our sound board and high-tech sound equipment. They help with all the sounds you hear during the service and at our events.
Their responsibilities include:
• Responsible for setting up all the sounds equipment and ensures they are ready for use
before Church meetings
• Responsible for taking inventory of all the sound equipment the church has and taking good
care of them through routine maintenance.
• Responsible for working hand-in-hand with the other teams such as the media team to ensure quality recording of sermons and events.
• Works hand-in-hand with the worship team to ensure that the songs ministrations are
performed with excellence.
• Responsible for working hand-in-hand with the Pastor overseeing the team to inform him
about all necessary upgrades in the sound system of the church.
• Assist in special projects as assigned by Church Worship Pastor