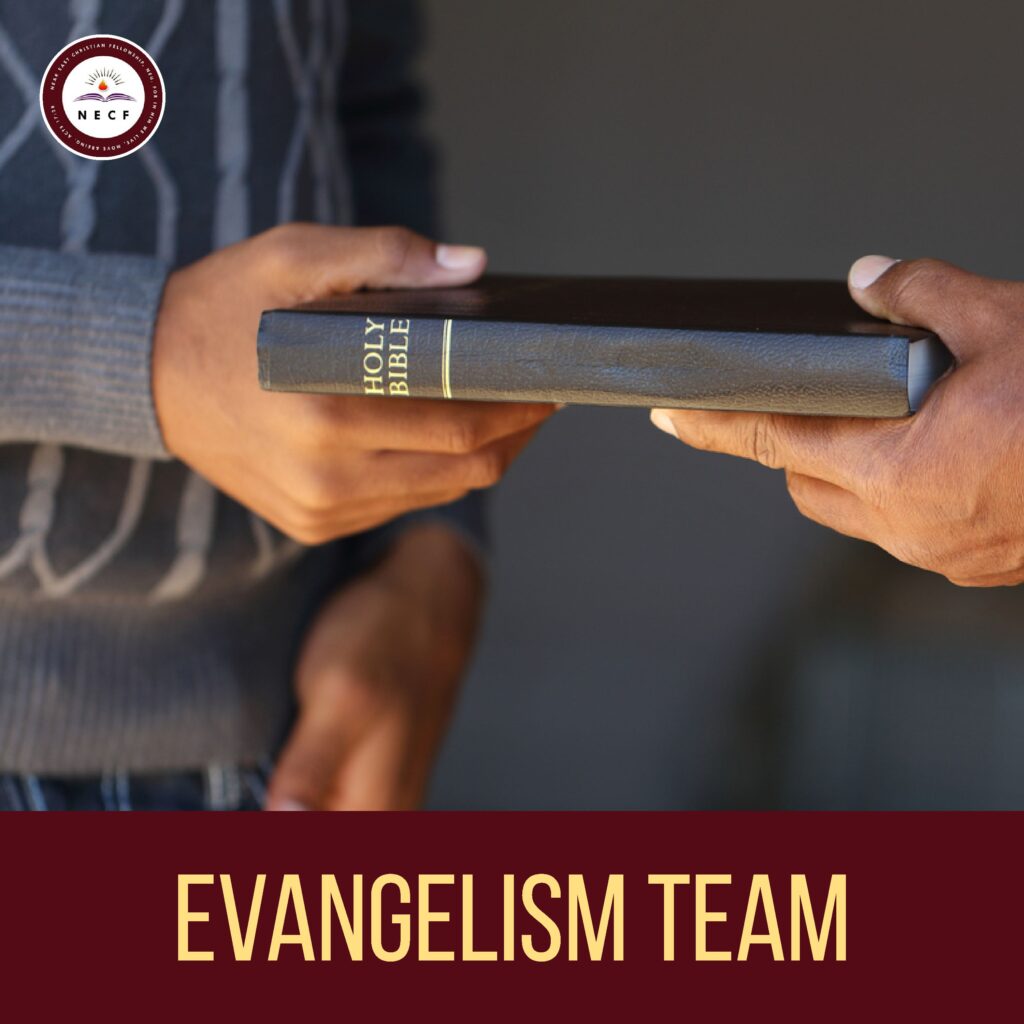 NECF Evangelism Team
Evangelism is a Greek word meaning good news. The word has the same root as angels, messengers who
announce good news. To be about the task of evangelism is to announce the Good News of Jesus
through word and deed. At NECF every member should be an evangelist (every member should preach God's Word at every opportunity we get).
Key responsibilities include:
Invite people to join our congregation for worship, study, fellowship, and service.
Organise occasional church outreach programs.
Encourage members to grow in faith.