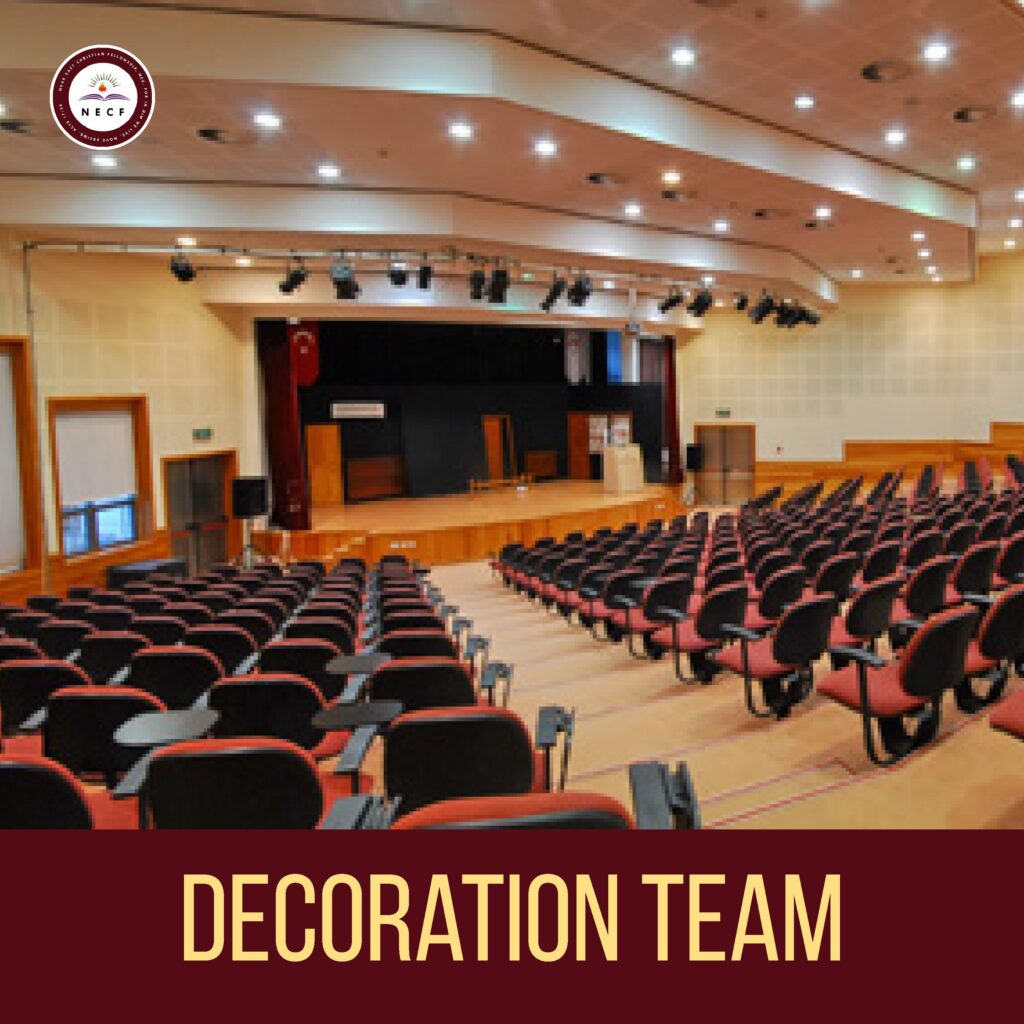 NECF Decoration Team
The Purpose of the Decoration Team is to use our God-given gifts and talents to "set the tone" to create a beautiful, worshipful environment that reflects God's handiwork in nature.  This goal especially, in our sanctuary without it being distracting to worship.   Above all, we want to creatively glorify God in the way we decorate at NECF.
Responsibilities of the team includes:
Lead in making decisions regarding the interior décor of the church auditorium.
Create or purchase floral arrangements, buy decorative materials, table coverings for special occasions, etc. as needed.
Change arrangements and other decorative items by seasons and for special occasions.